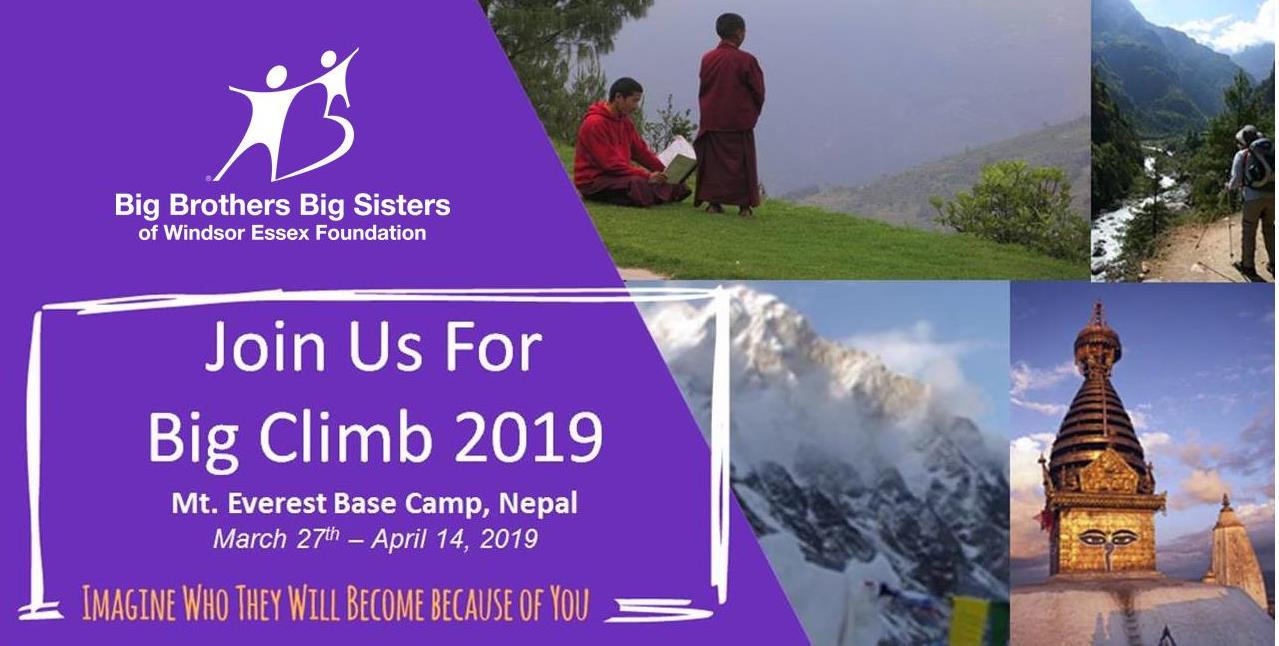 Would you climb a mountain for a cause you believe in?
Have you ever thought about climbing Mount Everest?  If you are adventurous and looking for your next challenge…we have another bucket list check for you!
Be a part of a unique group of adventurists from South West Ontario longing for the trip of a lifetime!  The event is called the BIG Climb and you will be one of the first in Windsor Essex to take part in this event for us.
You will embark on a seventeen day walking expedition to Everest Base Camp, immersed in the peaceful world of Tibetan Buddhism, and framed by the majestic Himalayas, this Nepalese trek offers more than just a walking holiday; it is for many a pilgrimage to the bottom of the highest mountain in the world, in a remarkable country which will leave you with vivid memories of the people who live there.
Your trip will include:
Ground – Climb and equipment, guides, tours, accommodation (tea houses) and meals
Airfare – Return Toronto to Kathmandu
All funds raised will directly support our 7 youth mentoring programs which support over 800 children in Windsor & Essex County.