Want to be a Mentor?
Thank-you for your interest in volunteering for one of our Big Brothers Big Sisters Mentoring Programs! By investing a few hours a couple times a month, you can help a child succeed by being their friend and role model.
Volunteers must be at least 18 years of age for all of our programs.
If you would like to apply to become a mentor, your first step is to complete an orientation session.  You can do this by clicking the button below for our online orientation. If you are unable to complete the Orientation Session on-line, please call the office at 519-945-6232 ext. 0.
The Orientation Session is designed to give you a fundamental understanding of our various programs and the roles and responsibilities associated with being a volunteer.
Click Here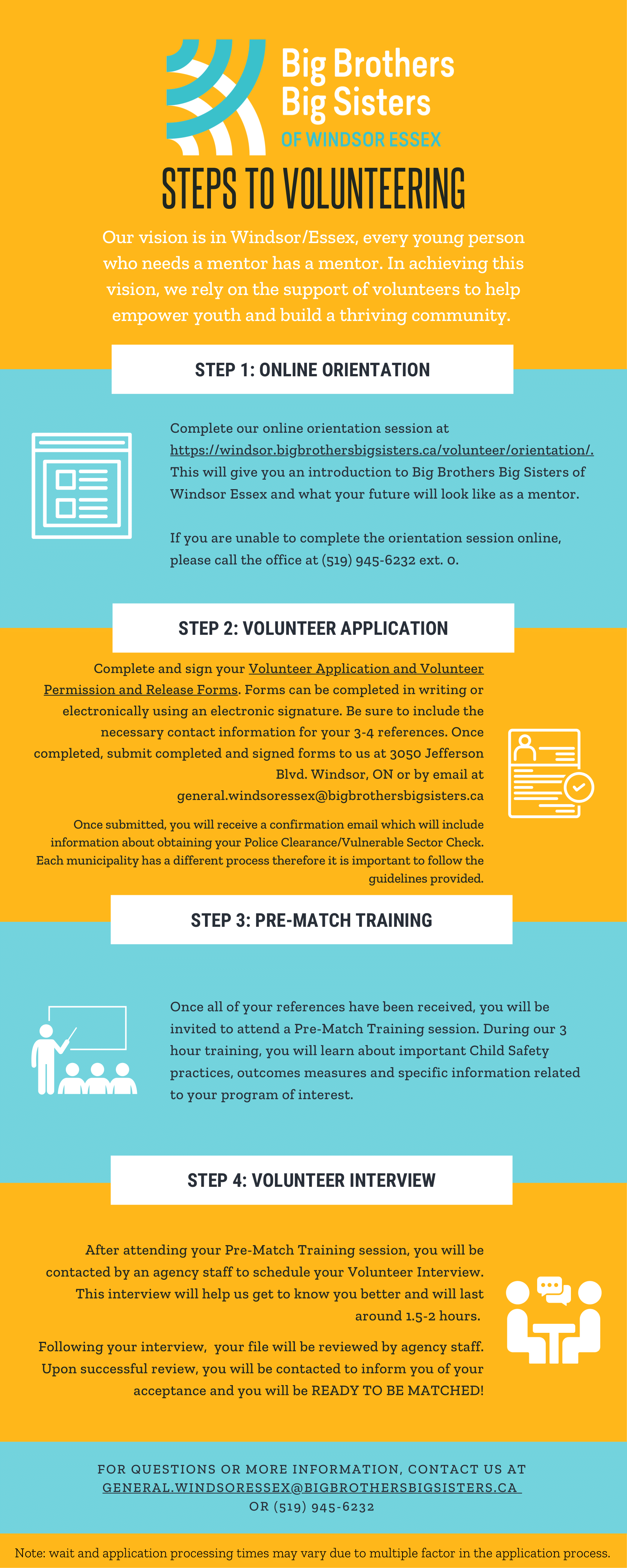 Other Volunteer Opportunties
Interested in other volunteer opportunities?
Big Brothers Big Sisters of Windsor Essex has many volunteer opportunities that are not program related.  The Agency & Foundation are always looking for creative and energetic people to assist with our events and to sit on our committees.
Please fill out one of the request forms below and our staff will be happy to discuss your area of interest and advise if there is a vacancy.
If you are interested in volunteering for an agency committee, please click the button below.
For more information about Foundation committees, or volunteering for events, please click the button below.