Thank you CUPW 630
The weather was perfect the food was delicious and a great time was had by all at this year's Summer Luau.
The Special Events Committee (SAC) did a wonderful job bringing BIG fun and excitement to the event that was attended by over 100 children along with their mentors.
Other special guests included The Windsor Spitfires very own Bomber, the City of Windsor Firefighters from Station 7 who brought a BIG Ladder truck…the kids loved getting to sit in it and the whole Luau was mesmerized when the firefighters extended the ladder to its full height (just under 100 feet!!).
As well there was face painting and a Zumba class and we were visited by Canada's Perfect Miss – Jordan Taylor.
Fresh popcorn was provided by The Party Rental Company.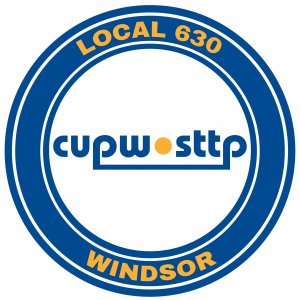 The Luau could not have been a success without the generous support of the Canadian Union of Postal Workers – local 630, who funded the entire event!! We are very grateful for their generous investment.
ALOHA!!
Here are some pictures from event: