Bowl For Kids Sake – Puts the FUN in FUNdraising
County Session: Friday February 28 & 29
City Sessions: March 6 & 7
This year's Bowl For Kids Sake (#BFKS) event promises to be the most "Star Studded" Bowling event ever!! Big Brothers Big Sisters of Windsor Essex is excited to announce that this year's theme will be "A Night At the Movies".
Come dressed as your favourite movie character or film star!
One of the most fun-filled events of the year, #BFKS brings together hundreds of Bowlers for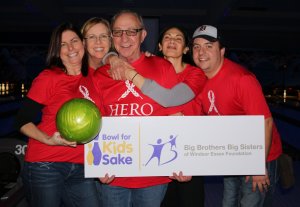 fun, friendship and community. Individuals and teams raise funds through pledges leveraged through their personal networks to support the 7 mentorship programs of Big Brothers Big Sisters of Windsor Essex. In 2019 the Agency helped to ignite potential in over 800 children and youth by providing crucial mentorship services. Adding to the fun is the annual theme encouraging folks to come in costume, this year's theme is NIGHT AT THE MOVIES!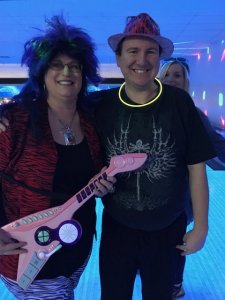 Director of Development and Donor Relations Kieran McKenzie talked about this significance of Bowl for the Agency: "When taken as a whole this event is our most important annual fundraiser in several ways. Certainly from a bottom line perspective it is an important source of revenue. However just as important is the reach of this event and the chatter in the community it generates. Fundamentally what we are asking people to do is engage our Agency in Peer-2-Peer campaign. We ask people to go out and talk to their friends, family, colleagues about our Agency, the good work we do in the community and to generate funds to support our efforts. It's actually extremely humbling to see people not only invest their own financial resources, but to actively advocate for the children and youth of our community is a truly heartwarming thing to witness."
Bowl for Kids Sake will feature several "Sessions" over the 2 weekends in both Essex County and Windsor respectively. Once again we are proud to partner with Empire Lanes located at 1771 Talbot Rd., Ruthven; and Revs Rose Bowl located at 2482 Dougall Ave. Windsor.
Click on the image below to register for Bowl For Kids Sake and let the Good Times #Roll!!