You Can Make a BIG Difference in a Little Amount of Time
We are c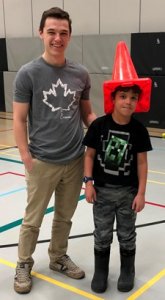 urrently recruiting volunteers for the 2019-2020 school year for our In-School Mentoring Program. The In-School mentoring program provides youth with a role model and a friend to talk to and share the experiences of growing up. Mentors meet with their mentee and engage in activities such as board games, crafts or just hangout on school grounds.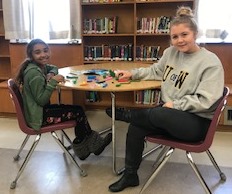 The In-School mentoring program requires a weekly visit of one hour for the duration of the school year.
If interested please visit the agency's website at www.bigbrothersbigsisterswe.ca and click on 'Volunteer' to complete the Online Volunteer Orientation.
"This mentoring experience was very fun! I've always wanted to…be an overall role model to someone else and I really feel like I accomplished this during my in school mentoring. It feels good to have someone depend on you and…. I really recommend this program to anyone interested in being a good role model. It really has a positive impact on both yourself and the mentee."
-Zeinab, In-School Mentor
Click Here or on The Volunteer Link at the Top Right of the Page To Begin Making a BIG IMPACT!!