Big Brothers Big Sisters Windsor Essex is currently seeking qualified candidates to join the:
Board of Directors
Big Brothers Big Sisters of Windsor Essex (BBBSWE) is currently seeking to fill multiple positions on their Board of Directors. Board members are responsible for the oversight of BBBSWE operations and ensuring sustainability and excellence in service. Specific duties will include but are not limited to: the oversight of agency programs according to standards of excellence; representing BBBSWE in the community and at Agency events; selection and evaluation of the Executive Director of the Agency; approving and monitoring the finances of the Agency. The term of each Board Member is 3 years, with an estimated commitment of approximately 2-4 hours per month.
EXPECTATIONS OF SUCCESSFUL CANDIDATE:
Prepare for, attend, and actively participate in the monthly board meeting by: asking questions, expressing your views; listening to and considering the views of others; supporting final decisions regardless of personal views
Join and attend sub-committee meetings best suited to benefit from your experience
Guide the organization towards a sustainable future, establishing the strategic direction
Ensure compliance with legal, financial and contractual obligations
Ensure policies reflect community and membership
Provide guidance and support to the Executive Director
Ensure the financial health of the Agency
Ensure the organization has sufficient and appropriate human resources
To direct organizational operations and ensure effective community relations
REQUIRED SKILL SET:
Experience in one or more of the following: Finance, Accounting or Bookkeeping, Programming, Human Resources, Evaluation, Board Governance or Strategic Planning is considered an asset.
Excellent written and verbal communication skills
Knowledge of the needs of the Windsor Essex Community
Alignment with BBBSWE mission and values
HOW TO APPLY: 
Interested and qualified individuals who are passionate about community service are encouraged to submit a letter indicating interest and resume via email to the Executive Director, Becky Parent at:  becky.parent@bigbrothersbigsisters.ca
BBBSWE is committed to equity and supports diversity in our environment through a robust Justice, Equity, Diversity and Inclusion policy as well as an active Anti-racism Task force. We encourage applications from members of the BIPOC communities, persons with disabilities, and people of all sexual orientations and gender identifications.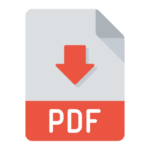 Download this document as a PDF (263KB)