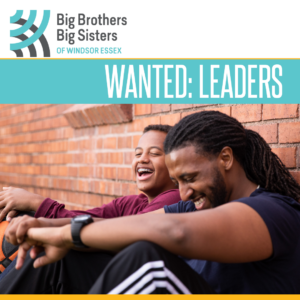 Big Brothers Big Sisters Windsor Essex Foundation is currently seeking qualified candidates to join our Foundation Board of Directors
Key Responsibility Areas:
ADVOCACY
Be a passionate supporter of youth mentoring programs and of the need for community support
Act as an ambassador in the community on behalf of the Foundation and the organization, explaining the work of Big Brothers Big Sisters of Windsor Essex to those with questions
Cultivate contacts regularly, suggesting ways to interest and involve them in supporting Big Brothers Big Sisters and the Foundation
GOVERNANCE
Carefully review financial statements
Contribute to development of policies and procedures
CHARITABLE GIVING
Help identify prospective donors (individuals, groups & corporations) and open the door with introductions.
Serve as an active advocate for the work of Big Brothers Big Sisters
Attend and support agency fundraising events
EXPECTATIONS OF SUCCESSFUL CANDIDATE
Prepare for, attend, and actively participate in the monthly board meeting by: asking questions to clarify issues; expressing your views; listening to and considering the views of others; supporting final decisions regardless of personal views
Guide the Foundation towards a sustainable future, establishing the strategic direction
Ensure compliance with legal, financial and contractual obligations
Ensure policies reflect community and membership
HOW TO APPLY
Interested and qualified individuals who are passionate about community service are encouraged to apply. Interested applicants are invited to submit a letter of interest and resume to:
Foundation Board President, Dane Charles: dane.charles@rbc.com
or
Executive Director, Becky Parent: becky.parent@bigbrothersbigsisters.ca.
The BBBSWE Foundation is committed to equity and supports diversity in our environment. We encourage applications from members of the BIPOC communities, persons with disabilities, and people of all sexual orientations and gender identifications.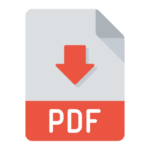 Download this document (PDF, 132KB)
Foundation Board Member Recruitment